Digital Marketing: An Introduction to Modern Marketing Techniques
May 6, 2023
2023-05-06 19:11
Digital Marketing: An Introduction to Modern Marketing Techniques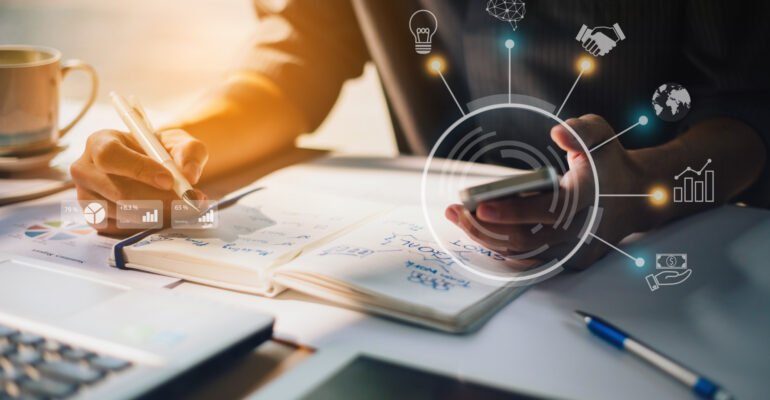 Digital Marketing: An Introduction to Modern Marketing Techniques
In today's digital age, businesses must adapt to the constantly changing landscape of marketing. With traditional marketing methods becoming less effective and more expensive, digital marketing has emerged as a more cost-effective and efficient way to reach customers. In this article, we will explore the basics of digital marketing and why it is essential for businesses of all sizes.
What is Digital Marketing?
Digital marketing is the use of digital channels to promote products or services to potential customers. These channels include websites, social media platforms, search engines, email, and mobile apps. Digital marketing involves various techniques such as search engine optimization (SEO), pay-per-click (PPC) advertising, social media marketing, email marketing, and content marketing.
Why is Digital Marketing Important?
Digital marketing is essential for businesses of all sizes for several reasons. First, it offers a more cost-effective way to reach a larger audience. Digital marketing techniques such as social media and email marketing can be done at a fraction of the cost of traditional marketing methods. Additionally, digital marketing allows businesses to track the effectiveness of their campaigns in real-time, making it easier to adjust and optimize campaigns for better results.
Digital marketing also offers a more targeted approach to reaching customers. With the ability to target specific demographics based on factors such as age, location, interests, and online behavior, businesses can reach the right audience with the right message, leading to higher conversion rates.
Digital Marketing Techniques
There are several digital marketing techniques that businesses can use to reach potential customers.
Search Engine Optimization (SEO): SEO involves optimizing a website's content and structure to improve its ranking on search engine results pages. By ranking higher in search results, businesses can drive more traffic to their website and increase their visibility to potential customers.
Pay-Per-Click (PPC) Advertising: PPC advertising involves placing ads on search engine results pages or other websites and paying each time someone clicks on the ad. With PPC advertising, businesses can target specific keywords and demographics to reach their ideal customers.
Social Media Marketing: Social media platforms such as Facebook, Instagram, and Twitter offer businesses an opportunity to reach a large audience with targeted messages. Social media marketing involves creating and sharing content on these platforms to engage with potential customers and build brand awareness.
Email Marketing: Email marketing involves sending promotional emails to a list of subscribers. With email marketing, businesses can promote their products or services directly to customers who have opted in to receive communications.
Content Marketing: Content marketing involves creating and sharing valuable, relevant, and engaging content to attract and retain a specific audience. By providing helpful content, businesses can build trust and credibility with potential customers.
In conclusion, digital marketing offers a cost-effective and efficient way for businesses to reach potential customers. With a variety of techniques to choose from, businesses can tailor their digital marketing strategies to their specific goals and target audiences. By embracing digital marketing, businesses can stay ahead of the competition and continue to grow and thrive in today's digital age.